Pinewood Derby
January 2003
---
Our cars show off our scout's creativity and sense of humor!
The racing fans wait in eager anticipation.
The cars get set up to go.
(these happen to be the four winning cars in the championship)
They're ready!
They're off! They enter the stretch ...
... heading for the finish line ...
... and race in a speedy blur to a photo finish!
The scores are tabulated.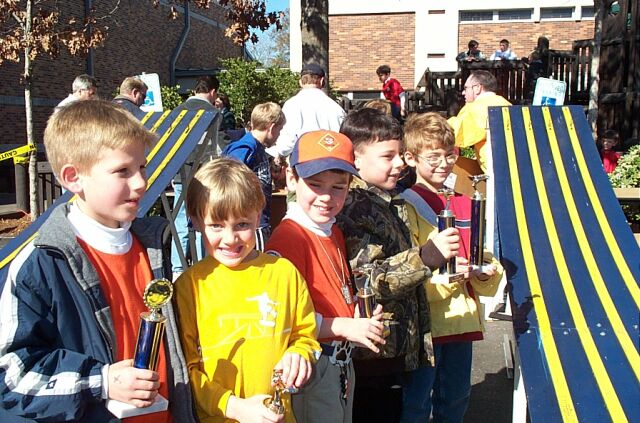 The Tiger winners
The Wolf Winners
The Bear winners
The Webelos winners
A car spins out in the championship race.


Pack 230 home