Pinewood Derby
January 2004
---
Our shiny new aluminum track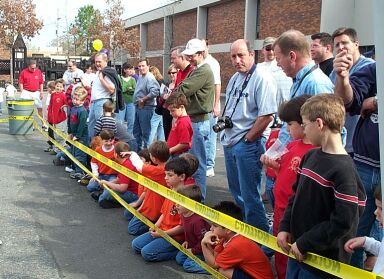 is a little too shiny for the timing gates.. Pack leaders try to fix the problem while the crowd waits.
Then we all went inside where we knew the set-up would work.
Awaiting the the races.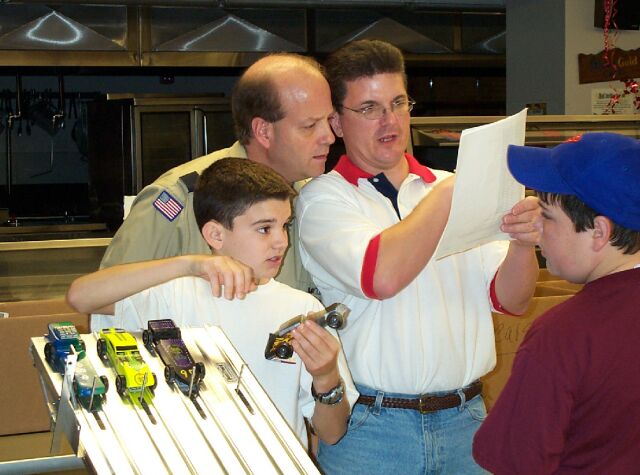 The guys setting the cars must be sure each car is put in its assigned lane.
Cars ready to go ...
... the lever is pulled, each car gets a fair start...
..down they drop...
.. picking up speed down the incline ...
... streaking down the straightaway ...
... and across the finish line!
---
Tiger Cars
The Tiger Winner
and other Tiger winners.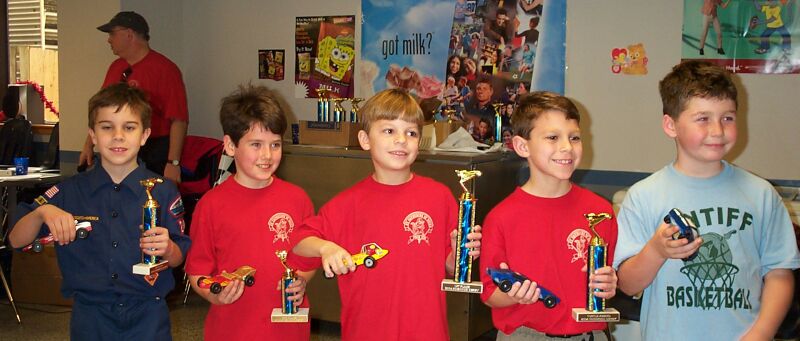 The Wolf winners.
The Bear winners.
The Webelo winners.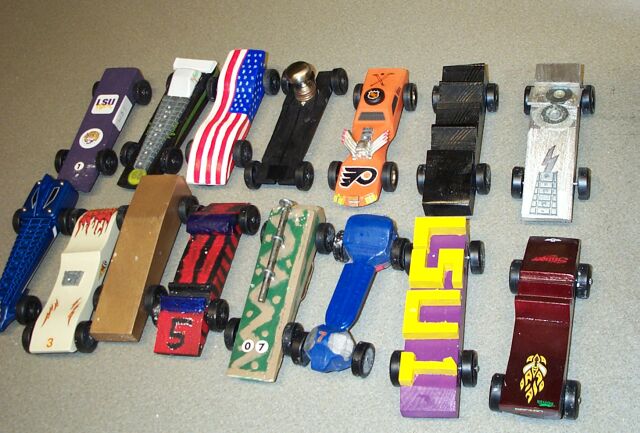 Webelo cars.
---
More pictures ...
The Final Four raceoff among the age-level winners
All eyes are on the lead cars .. except for one worried-looking pair of eyes.
The view from where the cars are laid out for racing.


Pack 230 home
Photos and webpage by David Lynch